Welcome to Chiropractor.co.uk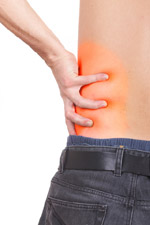 A
chiropractor
is a healthcare practitioner, who specialises in treatment of musculo-skeletal problems, particularly those of the back. Treatment, administered by a chiropractor, often involves, little or no medication, and more physiotherapy and lifestyle changes, more natural treatment alternatives. The most common technique used by chiropractors, in varying ways, is the spinal manipulation. This technique involves careful movement of the vertebrae, of the spine, past their normal range of motion, but not so far as to damage the joints. This procedure serves to improve mobility and cause relief from a variety of back ailments.
Another common variation, used by chiropractors, is spinal manipulative therapy. In this practice, the practitioner uses his hands to massage, stimulate and cause movement, in the desired fashion, of the vertebrae in the back. This achieves inter-vertebral movement, which alleviates some forms of back pain, particularly those caused by stiffness.
A less hands-on approach, that chiropractors take, is prescription of rehabilitative exercises, daily stretching to improve mobility, healthy lifestyle choices and similar, not so clinical methods of therapy.
Why do people use alternative medicine, such as that supplied by chiropractors? Well, the main motive is that the practices of chiropractors don't involve drugs or surgical methods, both of which are found by many people to be intimidating.
The fact is, more than half of people in the U.K., on average, complain of back problems, ranging from mild, occasional pain to severe pain that restricts mobility. Whatever the case, a quick visit to a chiropractor can often diagnose the problem and put the patient on the way to comfort. More reassuring still, is that the majority are part of the British Chiropractic Association, which maintains a set of standards that ensure its members render the best possible care to patients. Further, chiropractors are all required, by law, to be registered with, and have the approval of, the General Chiropractic Council, and anyone in the United Kingdom, failing to do so, cannot, legally, practice.
All this adds up the the perfect solution, for anyone with even the slightest discomfort. No-one should have to endure this, in this day and age, when there are so many possible solutions to be explored with a professional nearby.
Latest Chiropractic Related News...
Entrepreneur Rises in Career to Open Network of Chiropractic Clinics

It has recently been announced that two Yorkshire entrepreneurs are opening a network of chiropractic clinics within the next five years, helping the nation with back problems.

Back pain is a growing problem in the UK, affecting up to 80% of the population and there is currently a shortage of chiropractor services to aid in this problem.

The new clinics will first be set up within town in the North, and will eventually create over 200 new jobs in the Freedom Back Clinics.

One of the entrepreneurs behind the project, Andrew Thirkill, left school with no qualifications and is now chairman of the chain.

Thirkill started work on a building site at the age of 17, later working as an advertising sales rep and the Yorkshire Post. And in the last 33 years of working experience Thirkill has rubbed shoulders with some of the most successful business minds.

Thirkill is also the chairman of service agency ATP Advertising & Marketing, founded in 1981. He holds a number of marketing consultancy roles, and is chairman of the Age Partnership financial services company.

Freedom Back Clinics' first clinic will open this summer. The emphasis will be on customer satisfaction and eliminating back problems. Thirkill hopes his experience will help in running the chain of clinics.

Simple Solutions to Growing Back Pain Problems

Back pain was once a problem usually for the manual labourers and older people. However, the British Chiropractic Association has published findings saying that 52% of the British population have suffered from back pain during 2008, which is a 5% rise on 2007.

A shocking conclusion drawn from this research is the fact that back pain has now started to affect children. This is mainly due to less active lifestyles, where many of us sit in front of the television or playing computer games, yet even wearing the wrong shoes can contribute to this problem in children – as stated by a chiropractor based in Colchester.

A chiropractor based in London Road, Dr Robert Bateman, suggests that the most common back complaint is lower back pain, closely followed by neck pain and shoulder pain. Back problems can build up over time, even from childhood, and will get worse to the point where it can happen suddenly during a simple task.

Back pain is costing the UK millions each year due to sickness absences in business. This is why the government is attempting to raise awareness of the things we can do to combat back pain.

Dr Bateman states that one of his patients, a dairy farmer, had been fine handling cows for over 25 years. Yet one day he simply leaned across a desk and his back went.

Bateman attributes the problems to people not doing enough exercise and not knowing how to sit properly. Certain muscles are involved in our posture, and when we don't use these muscles our posture quickly fails.

It is important to start improving posture even during childhood. This also includes carrying bags properly and learning how to correctly sit at the desk.

Dr Bateman has introduced a number of short exercises for children, to help improve spinal health. Children are particularly vulnerable to back problems due to the fact that their bones are not yet fully developed and are still soft.

The aim is to teach them how to carry their books and school supplies properly to avoid problems in the future. This is best done before the transition from primary to secondary education.

The program not only includes exercise, but footwear recommendations and advice for parents about school bags. It is important to use rucksacks and to carry them properly, as well as avoiding long hours spent in front of the television.

By teaching children when they are young, doctors hope to avoid bad habits and create a more healthy generation when it comes to our backs.

Chiropractor Returns Home to Open New Clinic

A chiropractor has returned home in order to open a new clinic in Doc Fictoria.

Native to Caernarfon of North West Wales, Anna Marie Williams, spent the last seven years of her career in Yorkshire but has made the decision to open a new practice in her hometown.

Anna grew up in Caernarfon in Gwynedd, and left Wales in order to get her degree in England. She studies for a BSc, followed by an MSc in chiropractic which led to her job in Yorkshire for seven years.

Speaking about her job, Anna says that back pain is an extremely common problem which is why she values her work. However, she also treats a number of other complaints besides back and neck pain.

She is taking this move in her career mainly due to the fact that she wants to "give something back to the local community". Though back pain is common, there are relatively few chiropractic clinics available. The new clinic will open up a completely new service to residents of her home town, avoiding the need for them to travel out of their way for treatment. Anna is also helpful that the clinic will help the economy of the town.

Anna hopes that her chiropractic clinic will help the people of Gwynedd to relieve any back and neck problems, as well as a wide range of other complaints which will range from sports' injuries to arthritic pains and headaches.

Chiropractic itself revolves around diagnosing and treating products that relate to the muscles, ligaments, joints, nerves and tendons. These are all closely related to the spine and its alignment.

Anna's new clinic is situated above Yr Harbwr and is open five days a week. It can provide chiropractic treatment to patients of all ages, and has easy lift access to the second floor.

New Back Warnings for Gardeners

It has recently been noted that green-fingered residents could be doing some serious damage to their bodies.

In the area of North Somerset, complaints of aches and pains in the back are on the rise. Simply because gardeners are failing to stretch before planting and digging up weeds.

The local chiropractor, Lee Harvey of Weston Chiropractic Clinic, said  that he regularly sees around ten people each week with back problems due to gardening. This usually affects the lower back, though there are many others who simply phone in for advice on the subject.

But why does gardening over-exert these residents? According to Harvey, it's down to the fact that people are mainly inactive during the winter and suddenly start doing more activity with a few hours of gardening in the warmer weather.

To further emphasise his point, Harvey likens gardening to using a car that has been sat in the garage for the past 6 months – "it is going to get a flat battery".

Problems have increased dramatically over the April bank holiday weekend, where people start gardening more but also take their waste away, loading heavy boxes into the backs of cars and doing damage to their backs. It is such strenuous activities that our bodies are not used to that cause so many problems.

Blogger Chris Knight also commented on the problem, suggesting that people take time to warm up before getting started in the garden.

Harvey also recommends that once the pain starts you should recognise the sign to stop doing what you are doing. If you are experiencing strong pain then the best relief is to put ice on your back with a towel underneath for around 10 minutes, and to keep mobile if possible.

<!- Sidebar Start -->